While Major Lazer (the collaborative brainchild of DJ/producers Diplo and Switch) gear up to launch their Spring 2012 European Tour which kicks off later this week in Manchester, England, the duo found the time to release the full version of "Get Free," a track previewed last month in a promo vid for their upcoming tour.
The track has both a mellow vibe and a distinguishable dub sound which is complemented by the beautiful voice of the Dirty Projectors' Amber Coffman. Sing along to the animated lyric video for the song which features some brooding shots of the fictional zombie-slaying dancehall commando Major Lazer. Head over to Major Lazer's site to download "Get Free" plus an exclusive Bonde do Rolê remix for the small price of your email.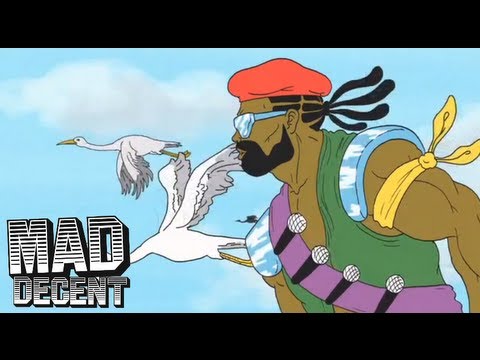 The following two tabs change content below.
student. English major/History minor.future educator.avid music listener/blogger/hip hop aficionado. amateur shapeshifter.part-time misanthrope
Latest posts by Adrian Smith (see all)
Comments
comments