'Ye takes no prisoners on the remix to Rihanna's "Diamonds" hit single.  From borrowing some lines from The Fresh Prince of Bel-Air's theme song to shouting out the Illuminati and giving a nod to Brad Pitt, Kanye West delivers his trademark lines about high society, fashion, and more. RiRi dropped the remix via her Soundcloud yesterday (November 16), and it doesn't disappoint.  The remix comes just a few days before the release of Unapologetic, Rihanna's seventh album, via Def Jam Records.

Play
Diamonds Remix f/ Kanye West
(04:47)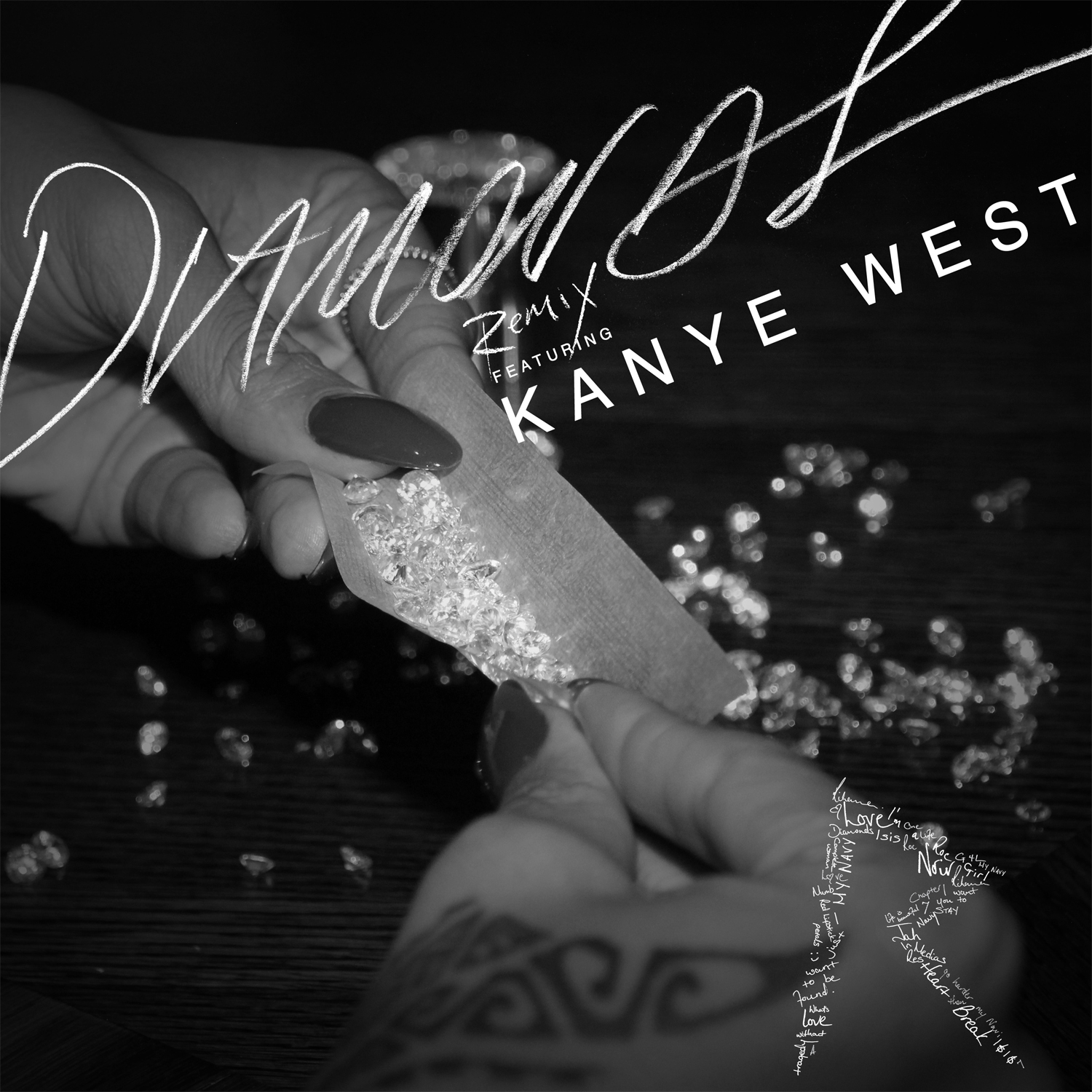 Rihanna's currently embarking on her 777 Tour (seven shows, seven nights in seven different countries). Unapologetic hits stores next Monday, November 19th. Pre-order the album on iTunes here.