A pseudo-countdown of top picks and underrated favourites, this year's crate of tracks have never been so contradictory. With dance music shedding its latest claim to fame, the base has gone to the drawing board to define, create, and take the road less traveled by. Things got a little weird, but regardless of the differences in tempo and groove, it all sort of made sense as it represented a common approach of making it for the work and not the pay check. There's no set formula, no sample pack, no plugin with a preset to land you a spot and that makes the milk all the more satisfying. Loose experimentation at the bottom with careful considerations for the top, this list is about the sound not the hype. Making sure that you go into the new year without missing a well curated beat.
---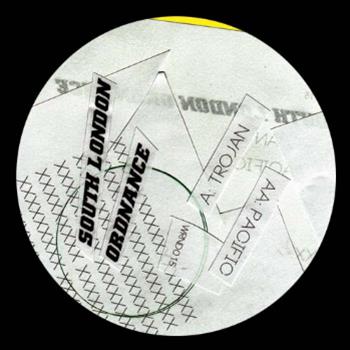 South London Ordnance
#30. Pacific (Original Mix): Well Rounded Records

South London Ordnance seemingly came out of nowhere in 2012. Following a 3 month learning curve he was making music worthy of praise from Mary Ann Hobbs and a Boiler Room spot alongside Oneman and Pariah. Look for his mishmash of Breaks, D and B, Techno and Garage to be huge in 2013.
---
Scuba
#29. Talk Torque (Original Mix): Hotflush Recordings
Whether it was a conscious decision or not, "Talk Torque's" progressive breakdowns enabled Scuba to finally have his breakthrough into the U.S. "EDM" market. So far he's shown that music can have a sing along factor while still incorporating quality sound design and innovative ideas. Let's hope he can be an influence on the rest of the Tommorowland clique.
---
Gerry Read
#28. 90's Prostitution Racket (Original Mix): White Label

As of yet, this monster by Gerry Read has only had a limited run of white label pressings done due to obvious clearance issues with the sample from Wish & Fonda Rae's "Touch Me".  Check out Ramp or Clone records for a copy while you can, you couldn't ask for much more out of a night ending sing along.
---
DJ Hyperactive
#27. Wide Open (Len Faki Edit): Figure

Usually we wouldn't be compelled to give an edit high standing in our list, however Berlin's Len Faki does a number on this 1997 DJ Hyperactive classic cut. Slowing the original 137 BPM in to a tech house bounce at 128, the simplicity and openness of Hyperactive's version lends well to textures and percussion introduced by Faki.
---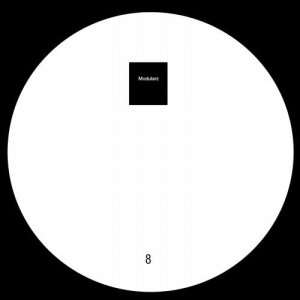 Truncate
#26. Diffraction (Original Mix): Modularz

How a kid from Southern California found the techno inspiration to make it to the stage at Berghain and gain support from the likes of Ben Klock and Marcel Dettmann, we'll never know, but we're glad he did. If sound design were the coke game, Truncate would be pushing 100% pure Columbian while everyone else has stepped on shit from the corner.
---
Hrdvsion
#25. Prettier Than That (Hrdvsiovisiivosvsiosvin Remix ): Wagon Repair

Brandy's "I Wanna Be Down" is quickly becoming to techno what the amen break is to drum and bass after Blawan's "Getting Me Down" and now this jam. Debuted at Midnight Operator's Boiler Room set, "Prettier Than That" has been a weapon for everyone from Sinden to Bicep.
---
Gingy & Bordello
#24. Iron & Water (Original Mix): Turbo Recordings

Gingy & Bordello's "Iron & Water" is a much welcomed venture for Turbo back into a dub techno scene they haven't dabbled in since Terence Fixmer's "The Night" EP.  This 8 minute builder slowly crescendos through added elements centering around a house chord stack dripping in reverb.  Look to the B-Side "Ausbruch" for another must crate.
---
Glimpse & Martin Dawson
#23. Fat Controller (Original Mix): Hypercolour
Tragically, Martin Dawson passed away from a brain aneurysm in November. Dawson was at the forefront of a group alongside Maceo Plex and Catz N' Dogz blurring the lines between techno and deep house.  Fat Controller was one of his last releases and also our favorite from a storied catalogue.
---
John Roman
#22. Petrified (Original Mix): Twin Turbo
"Petrified" features a Method Man sample and percussion with more swing than a Chubby Checker album. We may have shorted John a few spots on the list as to not play favorites with our newest guest columnist.  If you don't believe us, take the word of legends like Untold and Shadow Dancer.  Look for a V.I.P mix soon.
---
Greymatter
#21. Sweat (Original Mix): Wolf Music

Greymatter is becoming our favorite go to artists to jack up a house set with.  After coming in at #13 on last year's list with "Tesla", "Sweat" lands in at #21 this year. Take our word and keep close tabs on Greymatter and the whole Wolf roster, following Bicep's recent breakout into 100k Soundcloud listen territory, Greymatter and KRL will be next.
---
That wraps up part 8 in our ongoing 100 track series. Keep an eye out as we unravel the rest of our crate into the new year and grab what you missed off Beatport, Boomkat, and Juno.
Part 1. EARMILK Crates 100 Dance Tracks from 2012 [100-91]
Part 2. EARMILK Crates 100 Dance Tracks from 2012 [90-81]
Part 3. EARMILK Crates 100 Dance Tracks from 2012 [80-71]
Part 4. EARMILK Crates 100 Dance Tracks from 2012 [70-61]
Part 5. EARMILK Crates 100 Dance Tracks from 2012 [60-51]
Part 6. EARMILK Crates 100 Dance Tracks from 2012 [50-41]
Part 7. EARMILK Crates 100 Dance Tracks from 2012 [40-31]
Part 8. EARMILK Crates 100 Dance Tracks from 2012 [30-21]
Part 9. EARMILK Crates 100 Dance Tracks from 2012 [20-1]