It's busy season over here at The Club. With Miami Music Week and Winter Music Conference coming up in less than a month, it seems like there are huge releases, previews and announcements happening constantly every day. And to put it lightly, it's exciting. Thanks to Colin Tewksbury for his help this week, and don't forget to support your favorite artists on social media and by buying their music on Beatport. Now without further adieu - check out the below gathering of progressive, electro, house and trance hits and keep in mind: it's only the beginning.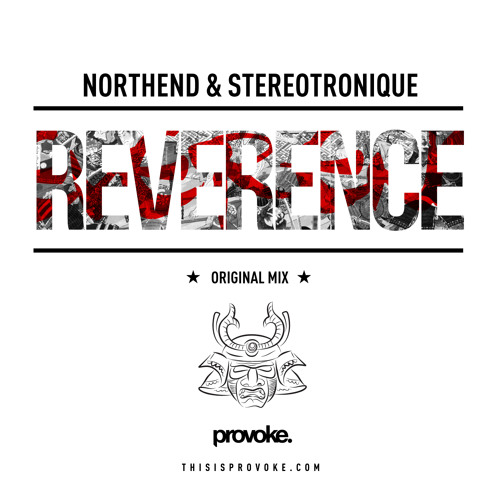 Northend & Stereotronique
Reverence
PVK016
Provoke 2013-02-4
Relative newcomers Sterotronique and Northend team up for an unbelievable prog track, "Reverence," that has already seen huge success and support from a line of big name producers. Both artists come from a background in music - Stereotronique starting out as a drummer and guitarist before turning producer, and Northend too growing up surrounded by instruments. That background is clear in this track, and so is their love for awesome dance music.
Beatport · Northend on Facebook · Stereotronique on Facebook
Chris Moody
All For Love
SMR500
Sneakymood Records 2013-01-28
Celebrating the relaunch of his label Sneakymood Records, producer Chris Moody teams up with broadway vocalist Christopher Jackson for an emotional return to progressive house. "All For Love" is a great track for Moody - keeping in line with his uplifting, club friendly melodic style that also has a tinge of radio friendliness. Dedicated to his son, the track proves to be a great re-entry that's focused on quality over quantity.
 Beatport · Chris Moody on Soundcloud · Chris Moody on Facebook

One Heart (Original Mix) (06:21)
Nikki Williams
Glowing (The Remixes)
0602537329250
Chameleon Entertainment 2013-02-18

It feels like it's been a little while since we've heard from Dutch mastermind Fedde le Grand. This week he's back a little bit under the radar, with a remix of Nikki Williams's "Glowing" out on Chameleon Entertainment. Pairing the big room, arena ready sound that Le Grand is so talented at creating with the catchy pop vocals from Williams is really something that shouldn't be missed.
Beatport · Fedde le Grand on Facebook · Fedde le Grand on Soundcloud
Gareth Emery
Meet Her in Miami
GARUDA054D
Garuda 2013-02-18
If there's anything you need to know about British producer Gareth Emery, it's that he's a phenomenal musician. With a background on the piano, he's been able to cultivate a phenomenal sound of his own that reaches both progressive and trance fans. His latest release, "Meet Her in Miami," takes his knowledge of house music and the crowds he performs in front of and puts it to use. While originally never planning on releasing his update to Da Hool's 90's hit "Meet Her at the Love Parade," Emery saw such huge success when the track was played live that he decided to release it on his label Garuda.
Beatport · Facebook · Soundcloud
Heavygrinder
Lovesick Hypocrite
FIX226
Bugeyed Records 2013-02-11
This gem of an electro house track comes from Heavygrinder, a female producer and DJ who currently lives in Los Angeles.  Don't let the cute profile picture fool you – her tracks are all about the grime, with a remix list that includes heavy metal legendsMegadeath and Pantera. Even in this most recent release "Lovesick Hypocrite", the vocals and slappy synth melody remind me a lot of "Perfect Exceeder", until a raw and unforgiving grind push it to a whole different level.
Beatport · Heavygrinder on Facebook · Heavygrinder on Soundcloud
Laidback Luke
Pogo
MIXMA117
Mixmash 2013-02-4
If you've never seen Laidback Luke live at a festival, well...you're lucky that it's festival season soon. The Dutch electro house pioneer is a master not only live, but at creating tracks for the live performance. His latest, "Pogo" is exactly what you'll need to get pumped for the lineup of live shows coming up - and the title of the track helps as well. With one listen, it's easy to immediately imagine yourself jumping around in a crowd of thousands doing the same.