Calvin Harris seems to have a knack for collaborating with the most talented and beautiful ladies in the industry, having worked with Rhianna, Florence Welch, and indie princess Ellie Goulding. Last fall, Harris' work with Goulding, "I Need Your Love", became an instant hit, racking up thousands of plays on Hypem and setting the EDM scene atwitter. On Sunday the artists  released a video for the track, a sweet tribute to young love that seems to paint the two as a couple enjoying everyday life with each other. If I had to guess, the scene seems to be set in Miami (filmed during the WMC possibly) with sunny beaches, lazy days in bed, and random vignettes from other tales to complete the story.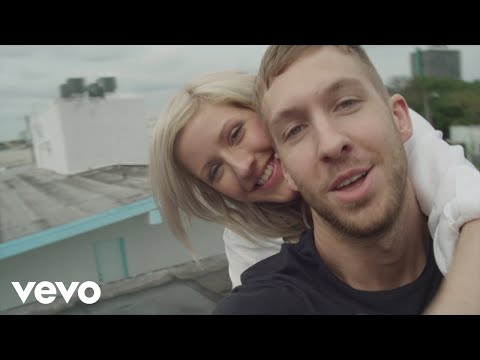 If that weren't enough, remixes by Nicky Romero and Jacob Plant dropped a few days previously to the official music video release. Romero, who I'd like to mention may well have been the fastest artist at uploading his Ultra sets for fans, sticks close to the original, adding a bit more flare to the melody and climbs. Plant, a UK artist who dabbles in electro to drum and bass, replaces about half of the material from the track, doing a special number on the drops.
Stream:
Calvin Harris
– I Need Your Love (Feat. Ellie Goulding) (Nicky Romero Remix)
Stream:
Calvin Harris
– I Need Your Love (Feat. Ellie Goulding) (Jacob Plant Remix)
Calvin Harris
"I Need Your Love" (Feat. Ellie Goulding) [Remixes]
The following two tabs change content below.
Latest posts by Colin Tewksbury (see all)