Welcome back to The Club! This week we've got a bit of a theme going on: two-fers, double shots, whatever you want to call it, we've got different remixes and artists appearing twice. Take Ivan Gough's track "In My Mind," that Swedish House Mafia helped to make a definitive track of 2012: it's back again with an "update" for 2013 by Stefan Dabruck. It's surprising how much can happen in a year, and that the time that passes until a song needs an "update" has shrunk to that amount of time. We've also got a remix of the same track by up and comer Jadler, who has a totally different take on the track. We've got two appearances from trance duo Myon & Shane 54: one poppier remix of Tom Swoon's "Wings," and another on their own original trance mix. Lastly, we've got a free download from our boy Moiez, plus a look at his guest mix on the MYNC radio show. Enjoy, and happy weekend y'all!
THE CLUB
Robbie Rivera
Move Your Ass)
Juicy Music
JMD271
Not to pigeonhole anyone, but may I say it's appropriate for Puerto Rico's Robbie Rivera to produce a song titled, "Move Your Ass". Dropping earlier this week on Rivera and his wife Monica Olabarrieta's Juicy Music label, the track plays off a melting pot of percussion, metallic plucking, and robust male vocals. On top of this, you have strong, but not overpowering, climbs, the likes of which would make their way into one of the 17 hour long Juicy Beach club parties that the couple has grown notorious for. Give the track a listen and let us know where you're moving your ass at this weekend.
---
Beatport • Facebook • Soundcloud
TyDi Feat. Kerli
Something About You
Universal 
While some of you may have caught a glimpse of the Australian DJ and Producer tyDi's newest single, "Something About You", in the online leak earlier this month, the now official release has definitely got the potential to move you. Kerli, the Estonian vocalist on the track, adds just the right amount of power to push tyDi's melodic mix to the next level. These international artists have worked together on a few tracks prior to this project, including tyDi's "Glow in the Dark" which is graced with more of Kerli's vocals. Whether you're plugged in via headphones or dancing in a crowd, be prepared for the energetic chords to make you think that there's something about tyDi on this Universal Records release.
---
Beatport • Facebook • Soundcloud
FREE DOWNLOADS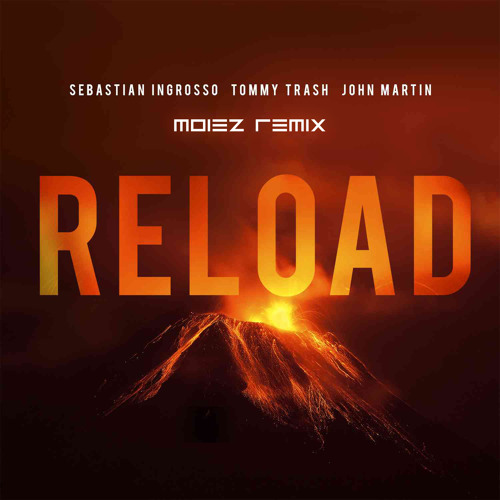 Sebastian Ingrosso & Tommy Trash
Reload (Moiez Remix)
Free Download
Since we first discovered our friend Moiez's remixing skills on Soundcloud, a few things have changed. He's acquired a large Facebook following, playing big festivals this summer, and it really seems like everyone else is starting to catch on to his style that has got a little bit of extra edginess compared to other aspiring producers. But one thing has remained the same: he's still giving out great remixes for free. This week he's done so with his take on the vocal mix of "Reload," which is a shockingly fresh progressive club house take on the original, giving it a new feel that we didn't think was possible.
---
Download • Facebook • Soundcloud
MIXES