My Spanish is not the best (I can hold my own at Taco Bell on a good day), but I believe Jarina De Marco loosely translates into the next big thing to hit the music industry. Her latest track, "Spell On You", has the fiery songstress of Brazilian & Dominican descent (picture Lily Allen but with a latin twist) in a variety of warm and vibrant locations as she explores the streets and commands the actions of a voodoo doll. De Marco, who is currently working with Wyclef Jean's new independent label, AllHandzOnDeck, showcases her fun and light hearted nature, as well as her irresistible appeal, in this Pablo Lozano directed macabre-esque video. The track, which samples the Screamin Jay Hawkins classic "I Put a Spell On You" (hip hop heads may also recognize the sample from the DJ Premier produced "Kick In the Door" by The Notorious B.I.G) may sound obscure at first, but it'll only take one play through before you get hooked on the sounds of the young talent. Be sure to give her some love and check out the video down below.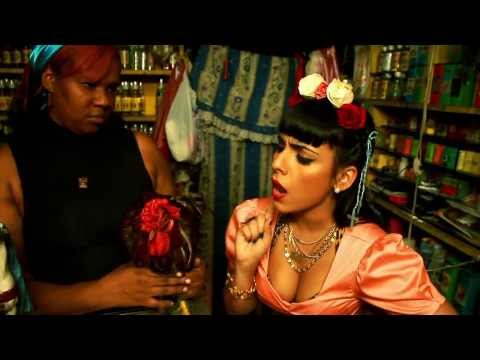 Jarina De Marco
Spell On You
AllHandzOnDeck
September 20th, 2013
The following two tabs change content below.
Latest posts by Nick Vukorepa (see all)
Comments
comments