Martin Kierszenbaum, head of Cherrytree Records, has just busted out the latest remix of RAC's track "Let Go".  While notably working alongside artists like Lady Gaga, Feist, and Far East Movement (to name a few), Kierszenbaum has been working under the pseudonym of Cherry Cherry Boom Boom creating his own music. This remix chops and distorts some of the vocals from Kele and MNDR that lay on top of the more electrified version of the original song. The pulsing bass softly melts into the electronic waves that give way to this remix's pop sound. While we've seen a few pretty rad remixes of "Let Go" in the past few weeks, this distinctive version is definitely worth a listen. Plus, we've got your first taste of the remix below.
RAC's EP Don't Talk To features the original "Let Go" among three other tracks and is available on iTunes now.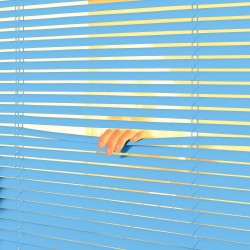 Cherry Cherry Boom Boom
RAC – "Let Go" (Feat. Kele & MNDR)
The following two tabs change content below.
Latest posts by Paige Fuentes (see all)
Comments
comments