There's not much to really say about the new Keys N Krates video for their track "Dum Dee Dum", other than mentioning that they should receive some kind of award for persuading the Mennonites to boogie. The video begins with the director, Mike Howey, venturing door to door like a pesty salesman in a small Amish town, receiving no love for his small boom box, which is playing "Dum Dee Dum" of course. The film begins to take effect as soon as the drop hits, and all you can think is, "how'd they get them to-" and just before you know it — an attractive red head strips away her bonnet and begins shaking it out of the sunroof on the car. The video is a fun, creative complement to Keys N Krates' original track and serves perfectly as it's official music video. It's an experience you can only believe after watching. 
KNK released their SOLOW EP last month via Dim Mak Records, and the group is in the middle of a tour right now, so peep the dates below to find them near you!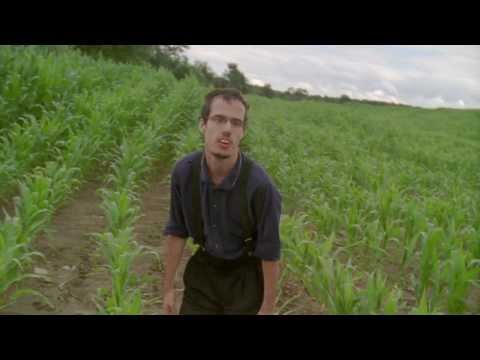 NOVEMBER 1, 20013 – NEW ORLEANS, LA – VOODOO EXPERIENCE
NOVEMBER 2, 2013 – MILWAUKEE, WI – EAGLES BALLROOM W/ GRIZMATIK
NOVEMBER 9, 2013 – TORONTO, ON – KOOL HAUS W/ A TRIBE CALLED RED, AUTOEROTIQUE, GRANDTHEFT & THUGLI
NOVEMBER 16, 2013 – SAN FRANCISCO, CA – BILL GRAHAM CIVIC AUDITORIUM W/ STEVE AOKI, WAKA FLOCKA, BORGORE
NOVEMBER 19, 2013 – PORTLAND, OR – ROSELAND THEATER W/ STEVE AOKI, WAKA FLOCKA, BORGORE
NOVEMBER 20, 2013 – BOSTON, MA – THE MIDDLE EAST
NOVEMBER 21, 2013 – NEW HAVEN, CT – TOADS PLACE W/ MIMOSA
NOVEMBER 22, 2013 – NOTHAMPTON, MA – PEARL STREET W/ MIMOSA
NOVEMBER 23, 2013 – ALBANY, NY – UPSTATE CONCERT HALL W/MIMOSA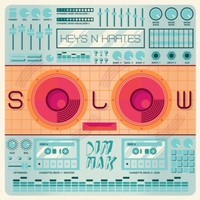 Keys N Krates
Dum Dee Dum
The following two tabs change content below.
Its all in the hips baby, its all in the hips. I love me some good, lyrical hip-hop, as well as some synth rock or pop. Throw in some nu-disco and a hefty dose of funk and you got a Ders cocktail.
Latest posts by John Saunders (see all)
Comments
comments