Bestowing the title of their track with the name of one of the most badass English actors around, you know this latest release off OWSLA is a big one. Collaborative act Yogi, the latest addition to Skrillex's label, has just released a massive instrumental record that will be one of your go-to tracks to pump you up and get your body moving. "Christian Bale" is carried by a consistent booming bass and heavy synth usage, all rounded out by distinct vocal samples that make this track's energy analogous to trap monsters like TNGHT's "Higher Ground." 
This Yogi release boasts a driving melody and heavy percussion that is going to make the club shake and compel the dance floor into a frenzy. "Christian Bale" is the first release off Yogi's forthcoming EP, which is rumored to feature some high-profile hip-hop collaborations, and is due out in early 2014. Have a listen to "Christian Bale" below and be sure to add this huge essential from Yogi and OWSLA to your music library.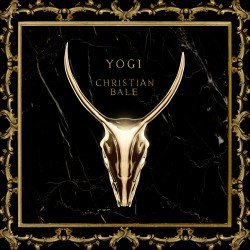 The following two tabs change content below.
Latest posts by Steel Hanf (see all)
Comments
comments