Premiering today off the forward-thinking OWSLA is a real breath of fresh air from the London-based DJ/producer Stay Positive (or Stay+). The "Cerebral Bore" record is a house gem, whose unique vibes will transport your mind into the world of Stay Positive throughout its duration. With a deep bass that drives the track's energy, the track climaxes in an onslaught of techno-like synths and catchy vocal samples that is perfect for turning the dance floor into a warehouse rave.
The latest from Stay Positive bears little likeness to other dance music out there right now, effectively distinguishing the UK producer from the pack in a big way. This track deserves more than just a listen, and we will be keeping a close eye on what else Stay Positive has in store for us. "Cerebral Bore" is the latest release from OWSLA, and the Shill/Cerebral Bore EP is also being released today off the subscription service NEST, which you can find here. Get yourself in a positive mindset and have a listen to what goodies Stay Positive is offering.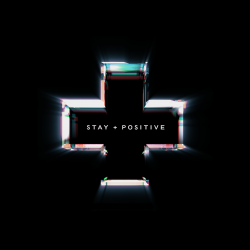 Stay Positive
"Cerebral Bore" [Premiere]
The following two tabs change content below.
Latest posts by Steel Hanf (see all)
Comments
comments