Australian duo, Bombs Away, released "Better Luck Next Time" on Radikal Records on an EP with six killer remixes, including this awesome fist pumping, chest bumping remix by Party Favor.  "Better Luck Next Time" is the duo's first single in which they are singing on the track, a melodic chorus with their signature Melbourne Bounce style pumping through the vocals.  Already a super fun dance track, Party Favor kicks it up a notch; highlighting their vocals and adding a much heavier beat, a deep trap drop that smacks you in the face. A fitting remix for Bombs Away, as this remix adds a whole new set of musical bombs that will keep you bumping throughout the song.  Perfect for a Friday night, this track makes you want to let your hair down and pump your fist in the air.  TGIF Y'ALL.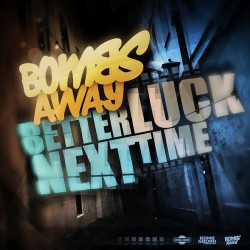 Bombs Away
"Better Luck Next Time" (Party Favor Remix)
The following two tabs change content below.
Latest posts by Lacy Kelly (see all)
Comments
comments