Diamond Cut has released an incredibly cool remix of one his fellow Australian mate's tracks – Thief's "Broken Boy." "Broken Boy" was the hit single off the debut EP 'Closer' on Rabble Records earlier this year.  Originally a very interesting and multi-dimensional electronic tune, Diamond Cut appropriately dubbed this remix"Manic Computer" due to the additional level of synth and electro sound he adds to the overall production of the track. Diamond Cut finds a way to highlight the strength's of Thief's vocals, while electrifying the piano further – adding deep riffs and harder beats to the track. This remix opens up the song more highlighting the broken-ness of the boy himself.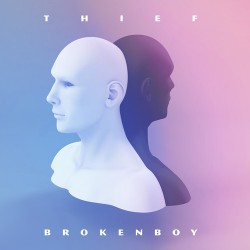 Thief
Broken Boy (Diamond Cut Manic Computer Remix)
The following two tabs change content below.
Latest posts by Lacy Kelly (see all)
Comments
comments