Easing tension with mellow and drawn-out soundscapes the LA outfit DWNTWN provide an eye-opening alternative to Blackbird Blackbird's experimental and soulful song "There Is Nowhere". Having released numerous remixes, covers and original songs in the past, DWNTWN are well on their way towards establishing themselves with their versatile style. Blackbird Blackbird carries similar momentum, however releasing favorites like "All" and "Hawaii" in the past, the San Francisco based producer has nothing to prove.  His overall path has been constantly evolving with each and every once of his releases carrying experimental electronic vibes that seems to always take one step further into the unknown.  
Using a guitar that through the course of the song morphs into a sound not far off from shoegaze, the DWNTWN remake is guided by a driven beat transforming the subtle Blackbird Blackbird original into an eclectic incline. As the song progresses, layers are introduced to add depth to the instrumentals, eventually blending the sultry vocals into just another luscious piece of the pie. Once the remake really digs in and every element is clearly meshing with the overall tone, you will be left wanting more.
Be sure to take a listen to the original version of "There Is Nowhere" which features bizarre, yet equally as grounded instrumentals and an overall swaying feel. Expect to be sent into a dream-state come the June 3rd release of Blackbird Blackbird's album Tangerine Sky.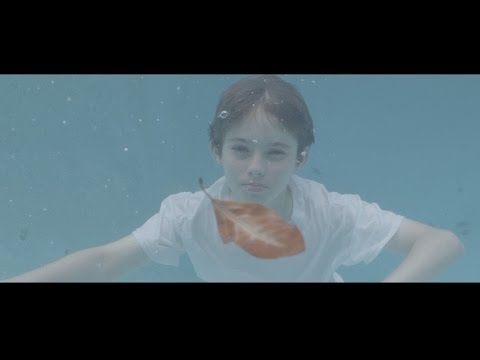 Cop a free download of the DWNTWN remix from Blackbird Blackbird's BandCamp here. Also, if given the opportunity be sure to catchy Blackbird Blackbird while he is on his US Summer Tour (scroll down for dates).
6/14 – Los Angeles (King King)
6/15 – San Diego (Soda Bar)
6/18 – El Paso (Lowbrow Palace)
6/19 – Alberquerque (Sister Bar)
6/20 – Dallas (Three Links)
6/21 – Austin (Empire Automotive)
6/22 – New Orleans (Hi Ho Lounge)
6/24 – Orlando (Backbooth)
6/25 – Tampa (Crowbar)
6/26 – Athens (New Earth)
6/27 – Atlanta (Drunken Unicorn)
6/28 – Raleigh (King's Barcade)
6/30 – DC (Rock & Roll Hotel)
7/1 – Philadelphia (Johnny Brenda's)
7/2 – Brooklyn (Glasslands Gallery)
7/3 – New York (Mercury Lounge)
7/4 – Montreal (Il Motore)
7/5 – Toronto (Wrong Bar)
7/7 – Chicago (Empty Bottle)
7/8 – Madison (Frequency)
7/9 – Des Moines (Vaudeville Mews)
7/10 – Denver (The Walnut Room)
The following two tabs change content below.
Latest posts by Aaron Thomas (see all)
Comments
comments