In their third full-length album, Dot to Dot, multi-instrumentalists Lisa Masia and Marina Crisofalo take us on a journey through '60s-esque psychedelic folk and hazy shoegazed pop. The album drifts into a more mature sound for the duo as drummer Valentina Magaletti joins the lineup. The acoustic drumming propels the tracks more into pop territory and away from the experimental folk that defined the Lilies on Mars 2008 self-titled release and 2011's Wish You Were A Pony. Dot to Dot makes its official debut on Saint Marie Records today (February 11th), and EARMILK brings you the entirety of Dot to Dot for your streaming pleasure.   
From the opening track, "See You Sun", Lilies On Mars sets the tone and eases you into an album of whimsically hypnotic soundscapes. As a duo, Lilies on Mars is known for experimenting with whatever instruments they can get their hands on. Vintage organs, synthesizers, and an array of percussion and effects appear on the album which has an overall enchanted, cinematic feel.
"Dream of Bees" was the first single we heard from Dot to Dot. One of the most solid tracks on the album, it sends a whirlwind of echoing instrumentation and melting vocals to your ears. The result sounds similar to dream pop acts like Au Revoir Simone, Beach House, or The Postmarks. Suiting the romanticized sci-fi vibes of the track, the video follows a cyborg in her search to find the meaning life.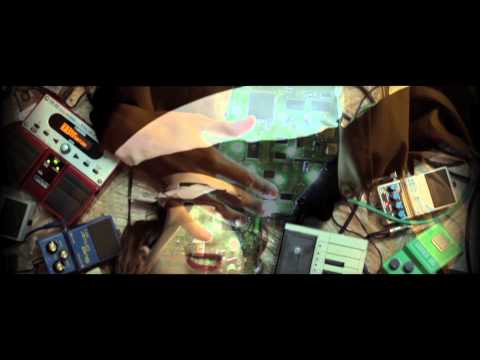 Washed out vocals and instrumentation on tracks like "SIDE ABCDE",  "Entre-Temps", the interval tracks, and "The First 3 Years" show more of a minimal side to Lilies on Mars. They provide a seductive ambiance that holds the listener until the next track comes. "No Way" has more pop structure and melody, with more present guitars and layered echoing vocals. It sounds the most like the aforementioned dream pop acts. The purest point of shoegaze for Lilies on Mars comes with the track "So Far Dear America", whereas "Impossible Child" and "Martians" take more of a post-rock direction.
Another highlight on the album is "Oceanic Landscape", which features Italian singer-songwriter, composer, and filmmaker Franco Battiato. The lushness and serenity perfectly reflect the name of the track as it sails through ambient synths and vocals that sound as though they were projected underwater. The melancholy and eerie air surrounding the track prove to be gorgeous. It was picked by Simon Raymonde, co-founder of Bella Union and member of Cocteau Twins, as the "Track of the Week" on his radio show.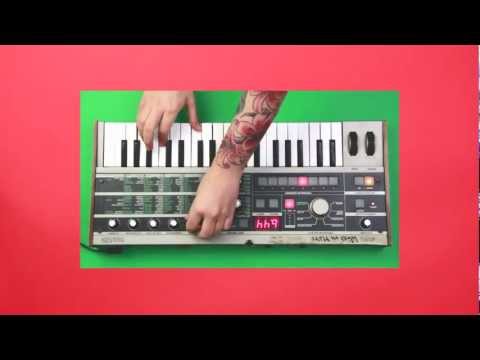 There are only a few standalone tracks on the album, but in its entirety, Dot to Dot is a beautiful work of art. It shows growth in the Lilies on Mars sound while still maintaining the avant-garde soundscapes that first brought them on to the scene. Check out Lilies on Mars on tour with Fanfarlo and enjoy the preview of their third album Dot to Dot. 
Dot to Dot Tracklisting:
1) See You Sun
2) Dream of Bees
3) SIDE ABCDE
4) No Way
5) Entre-Temps
6) Oceanic Landscape
7) Interval 1
8) Impossible Child
9) So Far Dear America
10) Interval 2
11) Sugar is Gone
12) The First 3 Years
13) Martians
Lilies on Mars on Tour:
11 February @ Village Underground -London -UK
12 February @ Green Door Store – Brighton – UK
15 February @ Pazo De Cultura – Pontevedra -Spain
17 February @ But Madrid – Spain
18 February @ Maladar Sevilla – Spain
19 February @ The Rambleta – Valencia -Spain
20 February @ Barts – Barcelona – Spain
22 February @ Tourmix – Girona – Spain
24 February @ La Maroquinerie – France
25 February @ Bitterzoet – Amsterdam – Netherlands
27 February @ Bi Nuu – Berlin- Germany
28 February @ Ampere – Munich – Germany
1 March @ Flex – Vienna – Austria
3 March @ Locomotiv – Bologna – Italy
4 March @ Tunnel – Milan – Italy
6 March @ Rote Fabrik – Zurich – Switzerland
7 March @ Das Bett – Frankfurt – Germany
8 March @ AB Club Brusses -Belgium
24 March @ House of Blues – San Diego, CA – United States
25 March @ Troubador – Los Angeles, CA – United States
26 March @ Great American Music Hall – San Francisco, CA-United States
28 March @ Dante's – Portland, OR- United States
29 March @ Venue – Vancouver, BC – Canada
30 March @ Tractor Tavern – Seattle, WA – United States
1 April @ Urban Lounge – Salt Lake City – United States
2 April @ Larimer Lounge – Denver, CO – United States
5 April @ Duck Room at Blueberry – St. Louis, MO – United States
7 April @ Triple Rock Social Club – Minneapolis, MNT – United States
8 April @ High Noon Saloon – Madison, WI – United States
10 April @ Lincoln Hall – Chicago, IL- United States
11 April @ Columbus, OHSkully's Music Diner – United States
12 April @ Mr. Small's Theatre – Millvale, PA – United States
14 April @ Shelter – Detroit, MI- United States
16 April @ Lee's Palace – Toronto, ON – Canada
17 April @ La Sala Rossa – Montreal, QB – Canada
19 April @ The Sinclair – Cambridge, MA – United States
22 April @ Bowery Ballroom – New York, NY – United States
25 April @ Underground Arts – Philadelphia, PA – United States
26 April @ U Street Music Hall – Washington, DC – United States
The following two tabs change content below.
Latest posts by Lauren Jefferson (see all)
Comments
comments